As the dust begins to settle at Red Bridge and construction crews finish up the Euston's Hardware space, potential tenants are able to finally see the Red Bridge improvements in person – not just conceptual drawings – and be certain that we are intent on delivering a quality product.
Just as important, the existing tenants can now see the change and proof of our commitment to making Red Bridge a high quality, pleasant and comfortable experience. They have weathered the storm and are working on improving their own operations as well and look forward to your support.  We appreciate the patronage many of you have shown them (especially during construction!) and encourage you to give them another try now that the center is starting its new life.  Many of the tenants are looking at this as an opportunity to "up their game" and attract new customers.  If you like what you see and experience, please tell them!  More importantly, if you feel they could be providing a service or a product that might better fit your needs, please offer your feedback as well!  It is truly a win-win for everybody.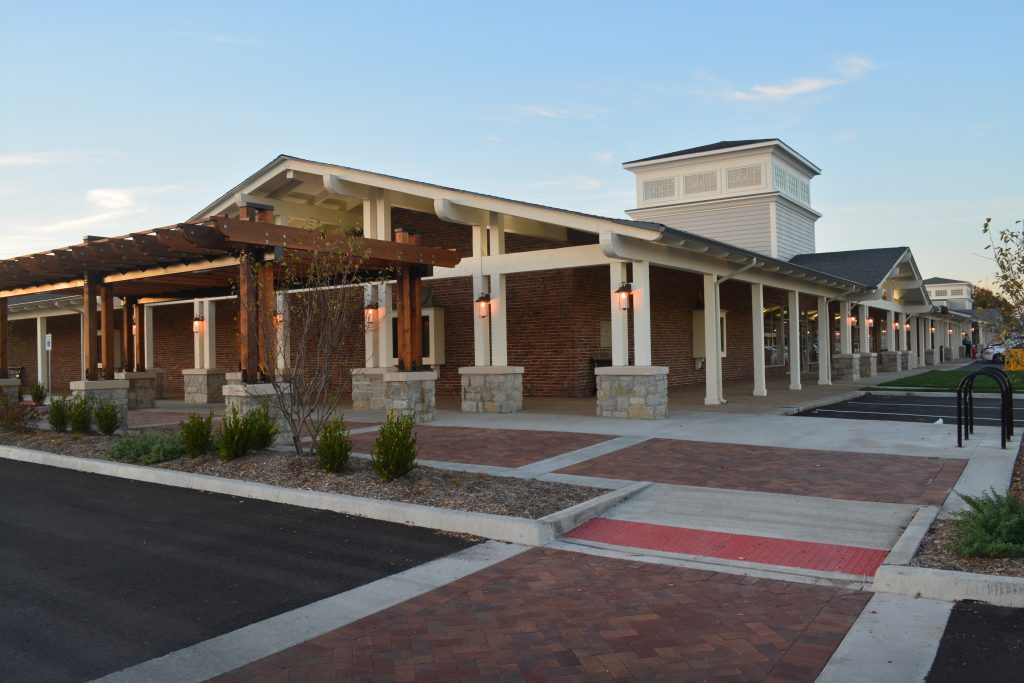 Current Tenants
As mentioned earlier, Euston's Hardware continues to move forward with the construction of their space and is anticipating a January opening.   Meanwhile, Blue Bicycle Health and Fitness (formerly Benefit Fitness) is quietly doubling the size of their space and preparing to launch a really exciting venue of fitness options. Stop in to see their progress and find out how they can be the answer to your fitness objectives and 2017 resolutions!
Although under the same ownership, Toni's Beauty Salon is re-branding to become Salon Aspen. They plan to expand their customer base while continuing to make all of their existing customers feel and look their best!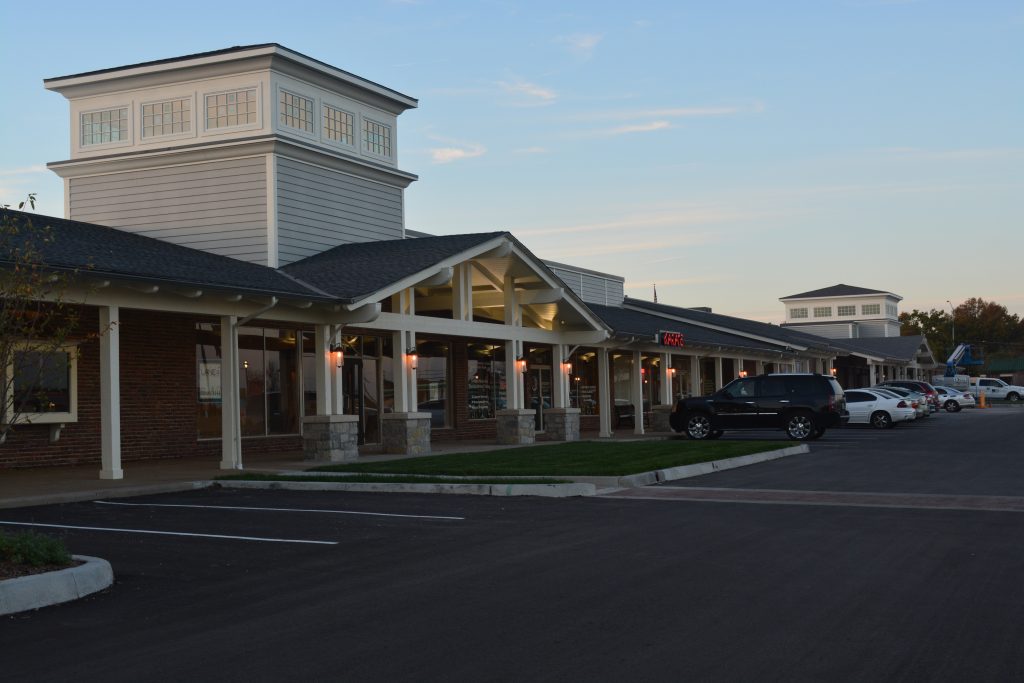 Coming Soon!
New leasing activity at Red Bridge is strong and encouraging!

We are pleased to announce that we have signed a lease with SERC Physical Therapy, the region's leading physical and hand therapy company with over 30 locations in Kansas and Missouri. With their goal of "returning patients to the speed of life", a convenient location in our neighborhood center helps make this possible. They hope to open by early December and will be located at the southeast corner of the center, adjacent to the Christian Science Reading Room.
With a victory at the November 8 voting polls, The Mid-Continent Public Library received a substantial budget increase and we expect positive improvements at their Red Bridge location as a result. The library serves as an excellent anchor to Red Bridge and is enormously important to the community, our tenants and the shopping center overall.
The management and ownership of the proposed Sofi Cucina Italiana Restaurant has decided to forego that particular concept for now but is working with us on a different restaurant theme and venue that we are very excited about.  We hope to be able to announce more about this potential restaurant in the near future.
We will continue to report leasing news as soon as we are able to do so. We appreciate your patience, please keep in mind that the typical leasing process takes longer than any of us would prefer.
Know that LANE4 is working hard to make sure that we not only fill the center to capacity, but that we do so in a very selective and strategic manner.  Our objective is to bring the shopping center back to its prominence. Doing so means being patient and selecting the right businesses for the right spaces in the right order.  We try to think 20 years down the road when we decide whether to lease a space to a particular tenant. Will that restaurant or retailer still be in the center?  Will they be a neighborhood staple, perhaps an "institution" people have grown to love?  That is the type of neighborhood center we want to create.
Lastly, please note that while construction of the overall center is winding down, there will likely be some sort of construction going on at the center for the next 3 to 5 years. As we continue to add new retailers and restaurants, we will be adding new and improved storefronts, patios, signage and more. All of the construction now will be well worth it in the end!
Thank you so much for your support.
SHOP RED BRIDGE!   A NEIGHBORHOOD TRADITION REVIVED.