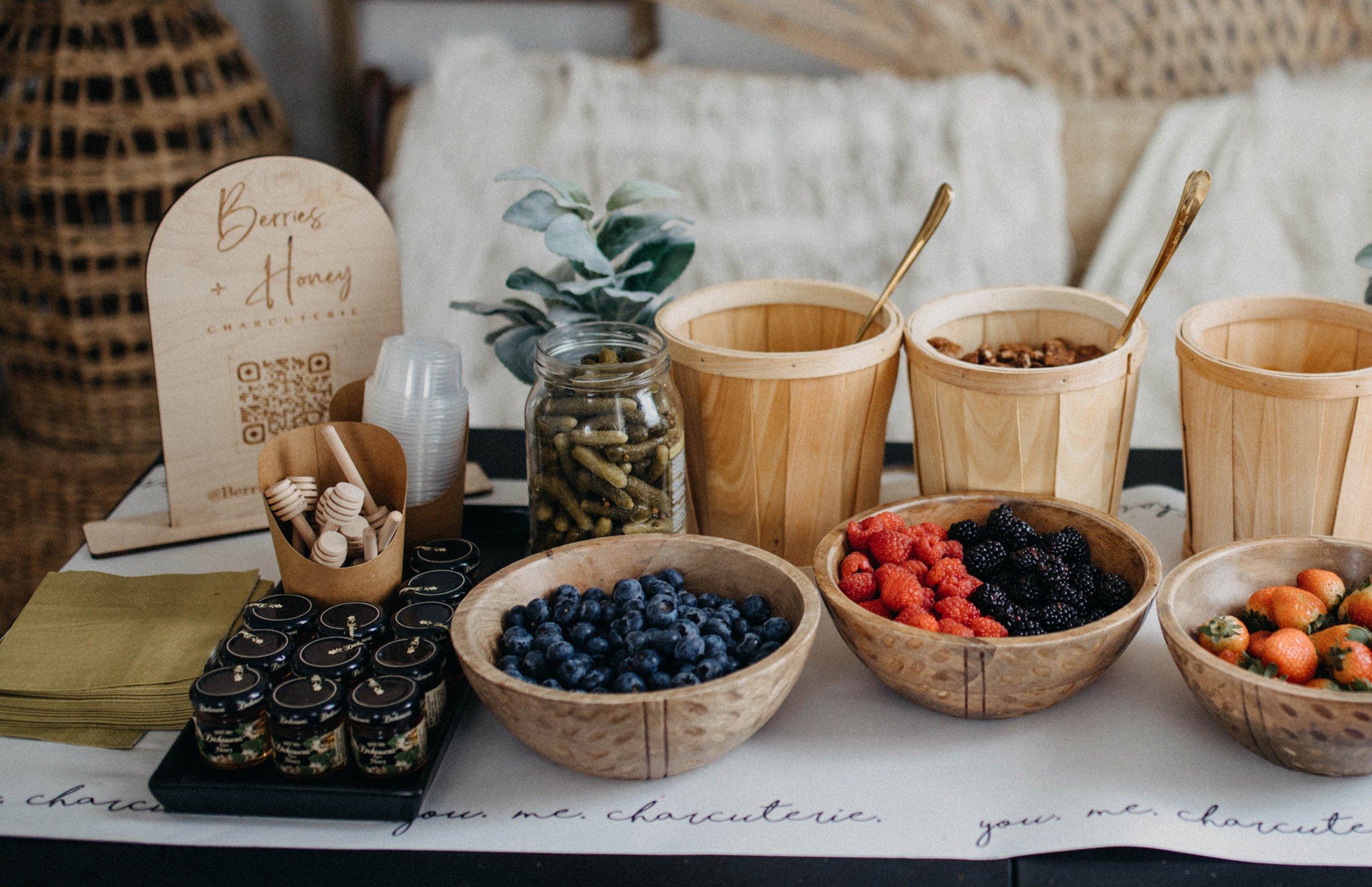 KANSAS CITY, MO – Red Bridge is excited to welcome its first charcuterie concept, Berries + Honey, in Fall of 2023. Berries + Honey will occupy the roughly 1,800-square-foot space next to Caleb's Kitchen on the north side of the center.
Owner, Kayla Jasperse, is giving her online charcuterie business its first storefront in the neighborhood she's raising her family in. As a devoted stay-at-home mom to two young children, Kayla began curating homeade charcuterie boxes for close friends in early 2022. By May 2022, her hobby blossomed into an online business with a newfound passion for styling beautiful charcuterie boards, boxes, and grazing tables for all occasions and sizes.
With a little over one year in business, Berries + Honey drastically scaled up and Kayla found the need for a professional space to continue growing her clientele and interactive workshops. When deciding where Berries + Honey would call 'home', there was only one area Kayla considered – Red Bridge.
"We live in the Red Bridge area and visit the center all the time. I knew I didn't want to look anywhere else," Kayla said. "This center is special because of all the small and local businesses. I love the center's community feel and I don't know another shopping center that embodies this quite like Red Bridge."
Berries + Honey will feature a "build-your-own" charcuterie board bar, offer premade boards for purchase, and provide a unique retail experience to shop accompaniments from local businesses like Messner Bee Farm and Janet's Jam. Kayla will continue to offer her interactive workshops to learn tips and tricks on crafting charcuterie boards, and the space will also double as an intimate event venue.
When imagining her store, Kayla prioritized finding a space where she could strategically build out the interior to accommodate events of all occasions and styles. From birthday parties to baby showers, and graduation celebrations, Kayla will offer exclusive event packages with charcuterie board and grazing tables addons.
Further information on Berries + Honey can be found at berriesandhoney.com. Their storefront will be located at 519 Red Bridge Rd, Kansas City, MO.