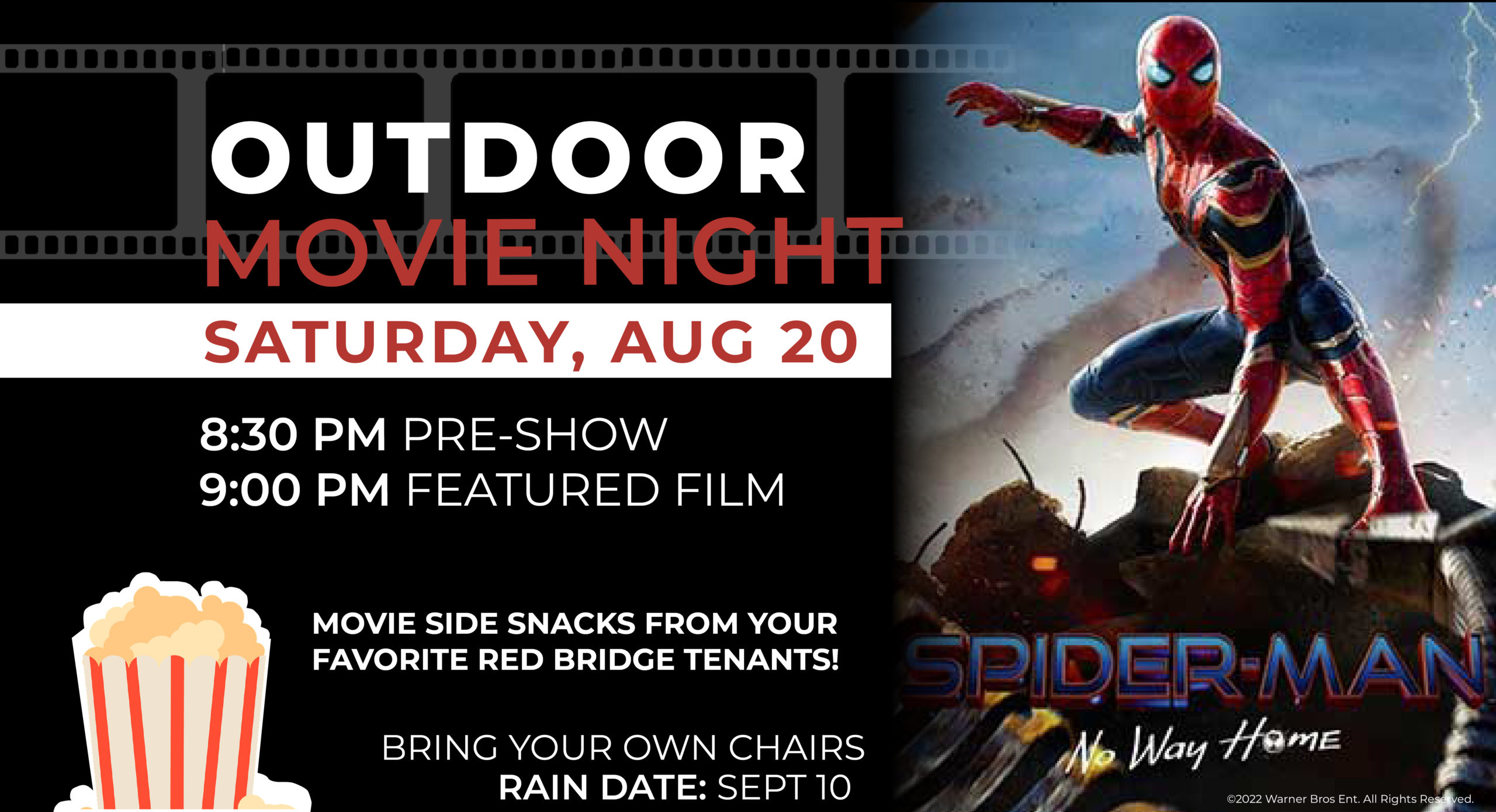 Outdoor Movie Night
Aug
20,
2022
8:30 pm - 11:00 pm
Outdoor Movie Night
🎥 Movie: Spider-Man: No Way Home
Saturday, August 20 from 8:30-11 PM
Located in northeast corner of Red Bridge
We'll bring the big screen and movie, you bring the blankets, chairs, pillows and snacks! Better yet, let one of our many Red Bridge restaurants handle the food, drinks and treats! "Movie-side" snacks and treats will be available.
An animated pre-show suitable for little ones will begin at 8:30 while we wait for the sun to go down and start the featured film.
'Move Before the Movie' with
Blue Bike Fitness
beginning at 7 PM! Join them at the NEC of the parking lot for a circuit styled workout to kick off the evening.
Rain Date: Saturday, Sept. 10